Vermeer is continuing to monitor health and safety guidelines from the CDC. The health and safety of our customers and team members continues to be first priority. At this time, masks are not required. Please note that our onsite COVID-19 protocols could change at any time.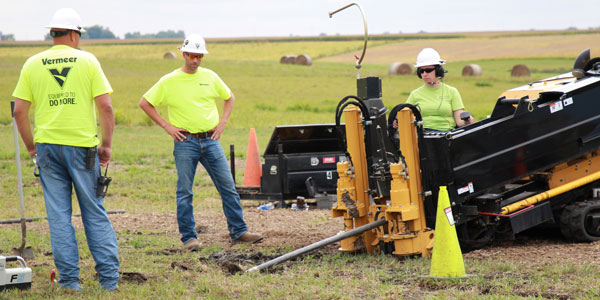 HDD Circuit Program I
This course is designed for beginners, contractors or students looking to learn the fundamentals of HDD training and best practices within their careers. This two-track, one-week course is designed with a segmented training approach, to lessen the time it takes to give someone the skills and knowledge needed to work on a drill crew. Students must sign up in pairs of two and can choose between a drilling or locating track.
2022 training class dates:
April 4 – 8
April 25 – 29
May 16 – 20
June 6 – 10
June 27 – July 1
July 18 – 22
August 1 – 5
September 12 – 16
September 26 – 30
October 9 – 13
October 22 – 27
The training dates provided may change depending on any future developments related to COVID-19. We continually evaluate the transmission of COVID-19 in our county, state and across the nation and, depending on the data, we reserve the right to cancel a course.
Tuition cost per student: $4,000
Travel costs not included. Estimated pricing includes drinks, snacks, lunch and a group dinner provided by Vermeer. Meals outside of these will be paid for by the student.
Course outline
Day one-two: Classroom training and Vermeer HDD Simulator(workbook and HDD training materials supplied)
Day three-four: Hands-on

Driller (mix and test drilling fluids, drill setup, pilot bore and pullback of product/reamer)
Locator [bore planning, site prep, DCI® log-while-drilling (LWD™)]

Day five: Test out (clean up tools, additional equipment adjustments and posttest)
Registration requirements
Must be 18 or older
Companies are limited to a maximum of four participants per session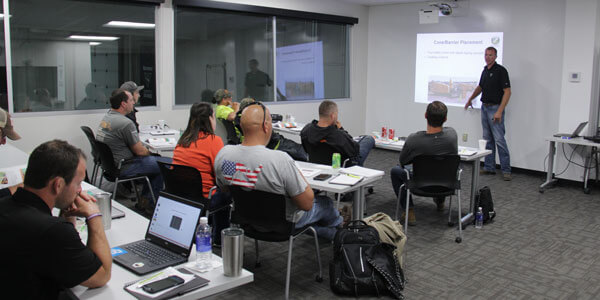 Due to COVID-19, Vermeer Corporation will only be hosting the HDD Circuit I one-week course to limit the amount of time students are on site.